2 Days. 100+ Attendees. 39 session speakers. 8 sponsoring institutions.
The 10th annual ATRN Health Summit was a great success. The theme? Community-Engaged Research in Translational Science: Innovations to Improve Health in Appalachia. Attendees experienced seminars focusing on current research designed to understand and reduce health disparities in Appalachian populations, identifying innovative approaches to community-engaged research. Goals included strengthening new and old research partnerships, networks, and mentoring relationships, with an aim to prioritize future Appalachia-focused studies.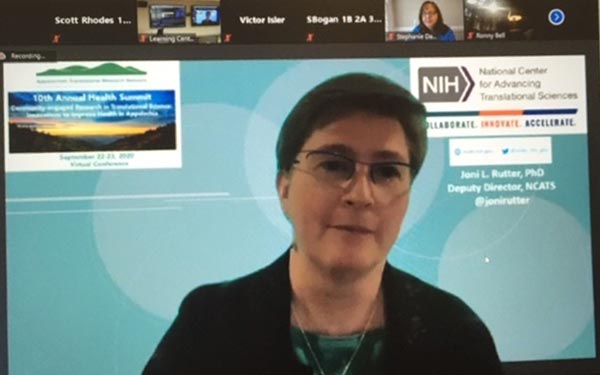 Conference days opened with welcomes from such speakers as Joni Rutter, PhD, Deputy Director of the National Center for Advancing Translational Sciences (NCATS); Victor Isler, MHA, MSW, LCS, Chair of Wake Forest CTSI's Community Stakeholder Advisory Committee and Director of Forsyth County Department of Social Services; and Donald McClain, MD, PhD, Director of the Clinical and Translation Science Institute at Wake Forest School of Medicine.
LOOKING TO THE FUTURE
As 2021 comes onto the horizon, we thank Associate Director of Health Disparities and Engagement for the Penn State Cancer Institute Dr. Eugene J. Lengerich. It is through his faithful leadership as ATRN Chair that the program has flourished.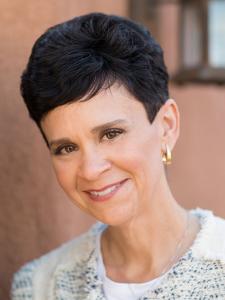 We are excited to start a new season with Dr. Melissa Thomas, as the new Chair of ATRN. Dr. Thomas brings immeasurable value with her 20 years' experience working to addressing health disparities through community-engaged research and outreach models with a specific emphasis in rural and Appalachia Ohio.


Pennsylvania State University will host ATRN Health Summit 2021. Stay tuned for more news as it becomes available!
---
Note: Special thanks to Keena Moore and Isaiah Randall of CTSI Program in Community-Engaged Research for their efforts ensuring a successful conference.