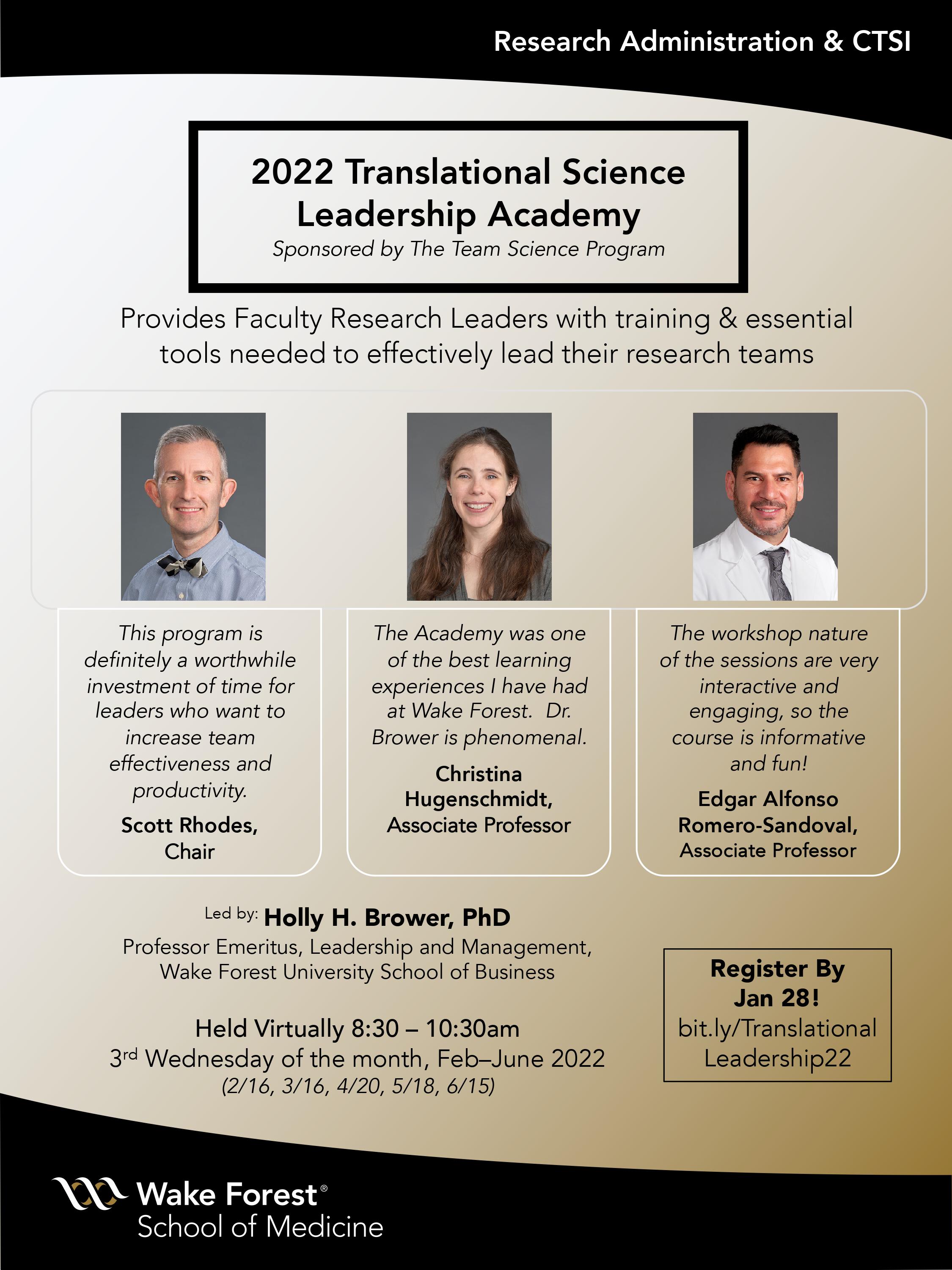 The Translational Science Leadership Academy provides Faculty Research Leaders with training and essential tools needed to effectively lead their research teams. Most scientists are not trained in skills and behaviors necessary for effective leadership. This Academy will focus on filling this gap during five, 2-hour interactive sessions on critical principles found in effective leaders.
Topics To Be Covered:
Team Management
Trust Building
Decision Making
Self-Awareness & Personal Leadership
Conflict Resolution/Feedback
Led by Holly H. Brower, PhD
Professor Emeritus, Leadership and Management,
Wake Forest University School of Business
Sessions will be held the 3rd Wednesday of each month, February-June 2022, from 8:30-10:30am.