Congratulations to Shark Tank Winner GI Fellow Jessica Sang, MD, MPH of Atrium Health with her project titled:
"Constipation Blues: A Novel Non-Invasive Gut Transit Test."
Project Summary:
This project aims to develop a non-invasive gastrointestinal (GI) transit test that can be conducted at home. Our target study population is pediatric patients with Autism Spectrum Disorders (ASDs). GI distress commonly accompanies ASDs, significantly affecting the quality of life of the patients and their families. The current study proposes an easy method for children and adults to get an objective measurement of their entire gut transit through ingestion of two blue dye muffin meals that can then be detected in the stool once the patient has a bowel movement. We would record time of meal and the time of blue stool to determine the transit time. The blue muffin would be based on a recipe that adheres to diets standardly used to test gut transit time using scintigraphy so that our results can be compared to the previous more invasive assay. The recipe avoids common food allergens including gluten, soy, nuts, and whey.
This novel test can be done in both pediatrics and adults. There is currently no FDA-approved test that accomplishes this task in patients under the age of 18. Advantages include, no risk of capsule retention, no radiation exposure, and ability to conduct the test at home, repeatedly to identify effective therapies.
The goal would be to provide a non-invasive and easily administered tasteful test that would help patients and their caregivers with Autism Spectrum Disorders measure the whole gut's transit in hopes of later development of therapies to aid slow transit gut abnormalities
Questions? Contact Melissa Hutchens mahutche@wakehealth.edu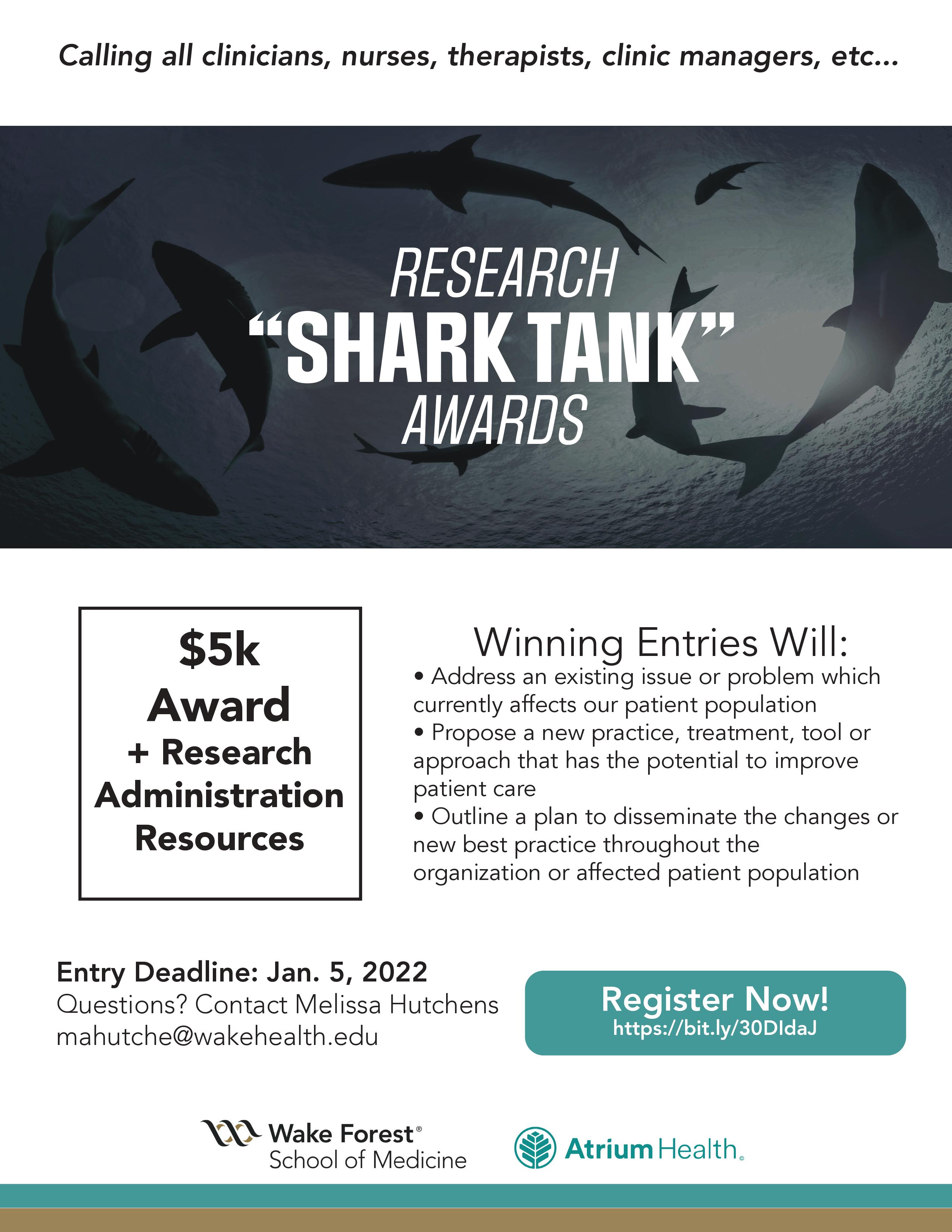 See the original award flyer to learn more about Dr. Sang's award and Subscribe to Research Rundown | Weekly to be alerted when the next Research "Shark Tank" Award is announced!