About
Translational Research Education Enhancement (TREE) is a customizable portal to find, access, and manage educational offerings across the Wake Forest University School of Medicine. It is an excellent way to identify research-focused educational offerings. Additionally, TREE provides a way for teams and departments across the Wake Forest School of Medicine to advertise their research-related events and education to more people.
TREE uses information from your profile to match your interests with available educational opportunities that align with your career interests.
Translational Tracks
Health Systems Science
Precision Medicine
Population Health Research
Clinical Trials
Preclinical Science
Research Competencies
aLHS Catalysts
Innovation & Non-Academic Research Partnerships
Team Science & Team Leadership
Biomedical Informatics
Community Engagement & Diversity
Proposal Preparation
Scientific Communication
Research Implementation
Responsible Conduct of Research & Regulatory Environment
Biostatistics & Study Design
*At this time you will need to use your "wakehealth" credentials to login.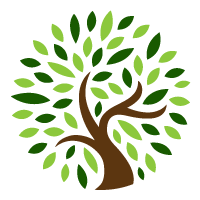 TREE uses information from your profile to match your interests with available educational opportunities that align with your career interests