Wake Forest University School of Medicine Profiles facilitates discovery of 1,300+ faculty researchers at WFUSM, 37,000+ related publications and awards, and more!
Part directory and part social networking tool, WFUSM Profiles not only lets you search for faculty by name or keyword, but also helps you explore and understand the different ways that our research networks intersect. This is done through interactive visualizations that reveal groups of faculty who research similar topics, coauthor scientific articles, work in the same organizations, or have offices that are physically close.
You can use Profiles to: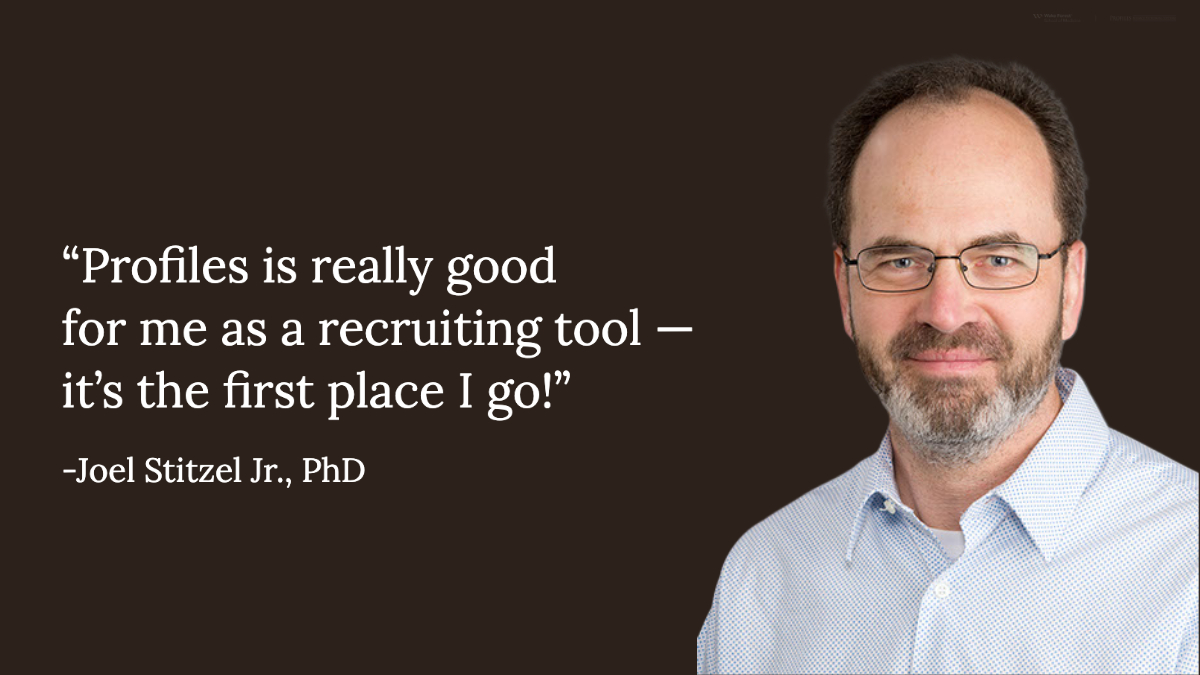 Create a dynamic, engaging profile about your research to connect with other investigators.*
Showcase your work to potential students and funding agencies.
Discover new expertise in related networks.
Reveal new directions for your research.
Include your Profiles URL in your NIH biosketch.


Already designated as faculty within the School of Medicine? Log in to update your profile today!
*We are working to onboard all legacy Atrium Investigators as the Enterprise HR systems are updated.
Want to learn more? Explore our About and FAQ sections!
Questions? Reach out to Dianne with the Profiles Team at profiles@wakehealth.edu.