The Biostatistics, Epidemiology, and Research Design (BERD) Lunch and Learn Series will offer virtual workshops led by the BERD team experts. See the fall series listed below, and click on the events to learn more info about speakers, WebEx options, and to download fliers!
---
This session provides an overview of the experimental study design and fundamental concepts including randomization, equipoise, and masking.
This introductory level session will present the basic statistical concepts and approaches for analyzing outcome data with discrete or categorical form.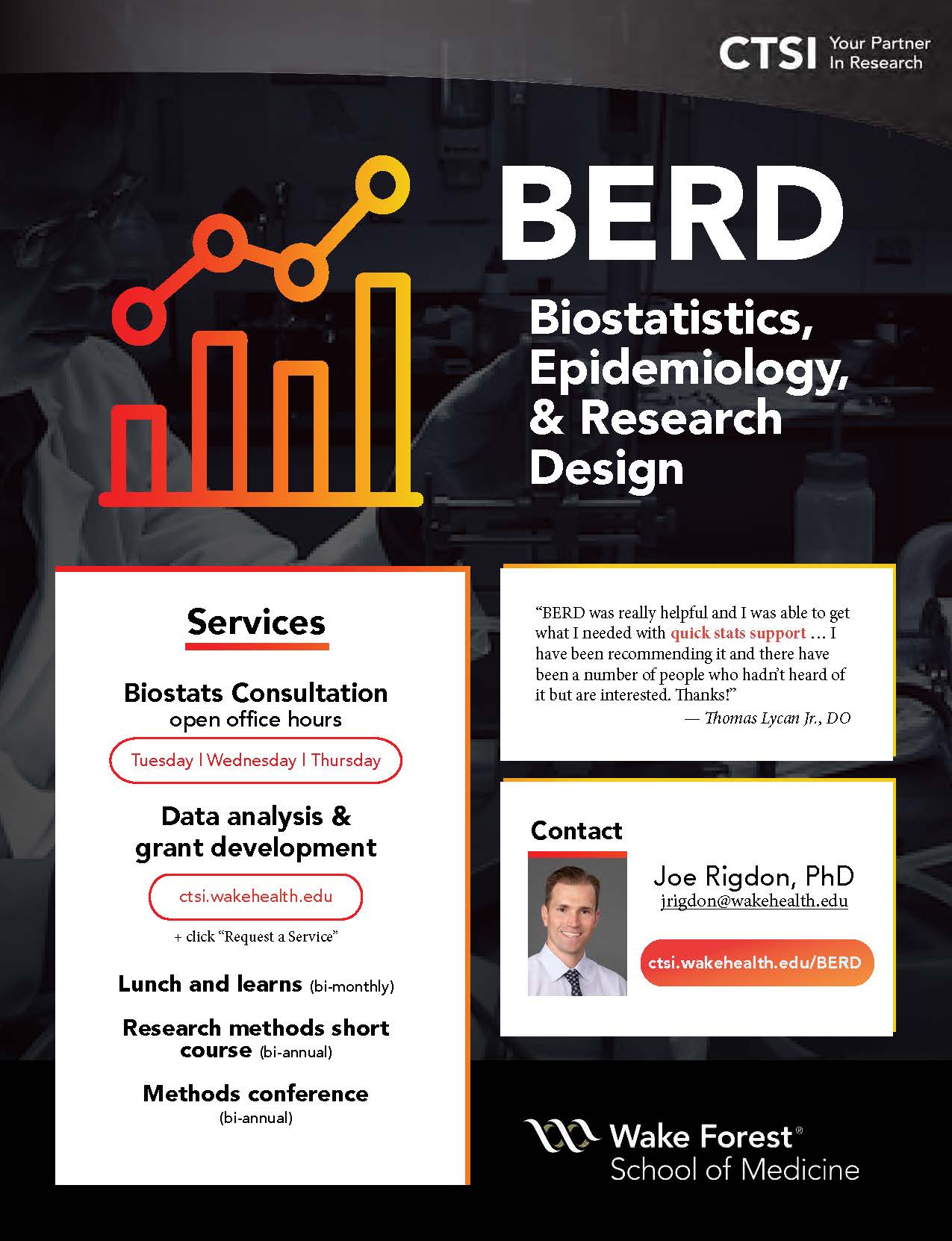 This introductory level session will provide an overview of the fundamental observational study designs used in clinical and epidemiological research.
The goal of this session is to provide a balance of beginner and intermediate level skills and resources (both general and local) for researchers when undertaking a literature review.
This session will introduce approaches that can be used to identify and mitigate threats to validity in epidemiological and clinical research.
---
Learn more about the BERD Program
or contact
CTSIeducation@wakehealth.edu
with questions!