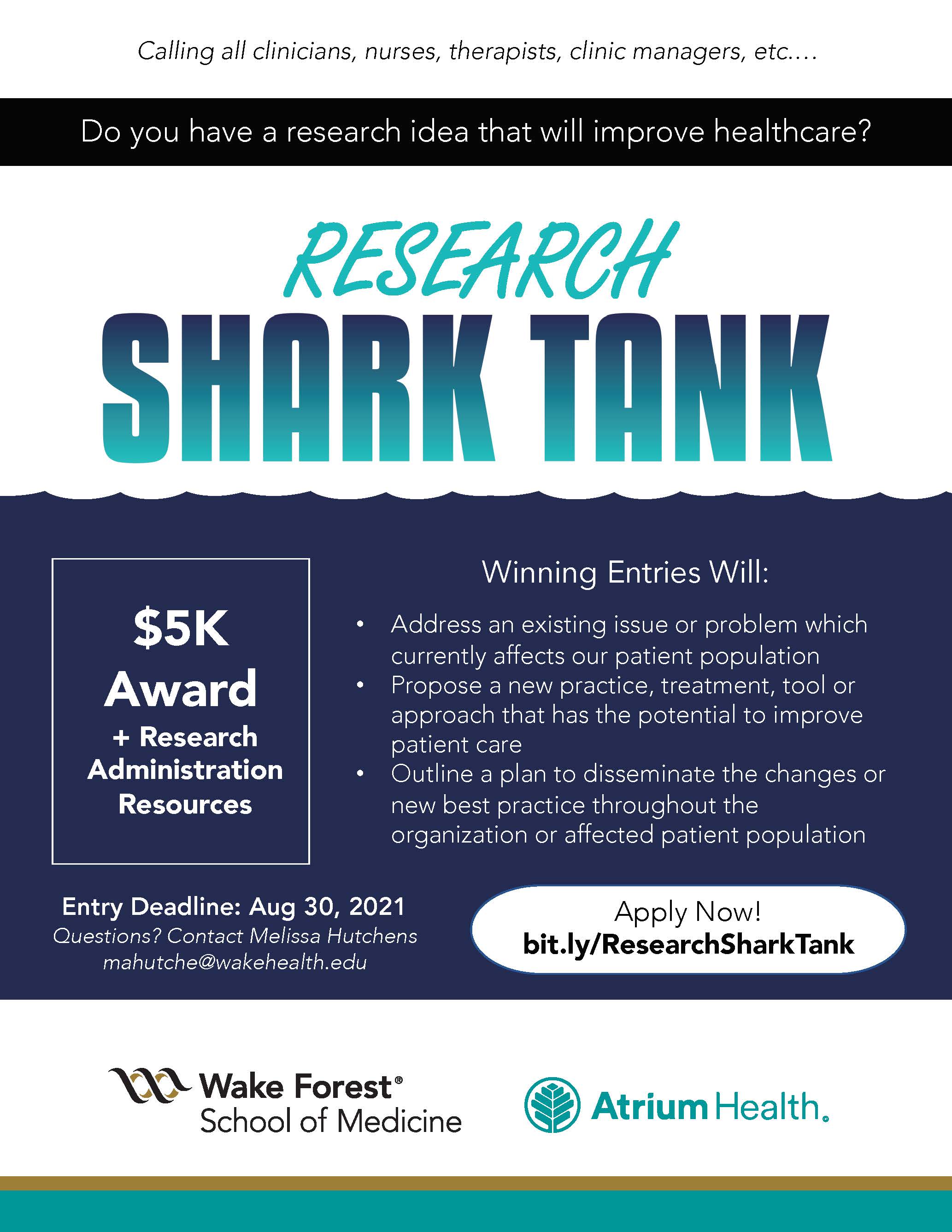 $5K Research Shark Tank Competition
Do you have a research idea that will improve healthcare?
We are looking for clinically relevant project teams to participate in a virtual shark tank competition, competing for a $5000 investment and other research resources for the project. Teams will be asked to give timed pitches limited to 5 minutes, followed by 10 minutes of active conversation with the sharks (researchers and administrators from the CTSI). Sharks will grade each project on its feasibility, potential impact, and enthusiasm.
All projects should:
Address an existing issue or problem currently affecting our patient population
Propose a new practice, treatment, tool, approach, etc. that has the potential to improve patient care
Consider ways to disseminate changes or new best practice to the affected patient population
The next Research Shark Tank Competition is scheduled for September 17 at 3 pm. Apply to be a part of this scheduled competition or apply to be considered for future events if not available at that time.
Entry Deadline: Aug 30, 2021
Questions? Contact Melissa Hutchens mahutche@wakehealth.edu
Pitch Example