The Research Electronic Data Capture (REDCap), created at Vanderbilt University in 2010, allows users to collect and store research data in a secure tool while maintaining HIPAA compliance standards. Through licensing, Wake Forest Baptist Health has access to the REDCap software while housing all collected information on internal servers. All Wake Forest Baptist Health employees are able to access REDCap by logging in using their Wake Health username and password. Once logged in, users can create and access projects located on the Wake Forest servers.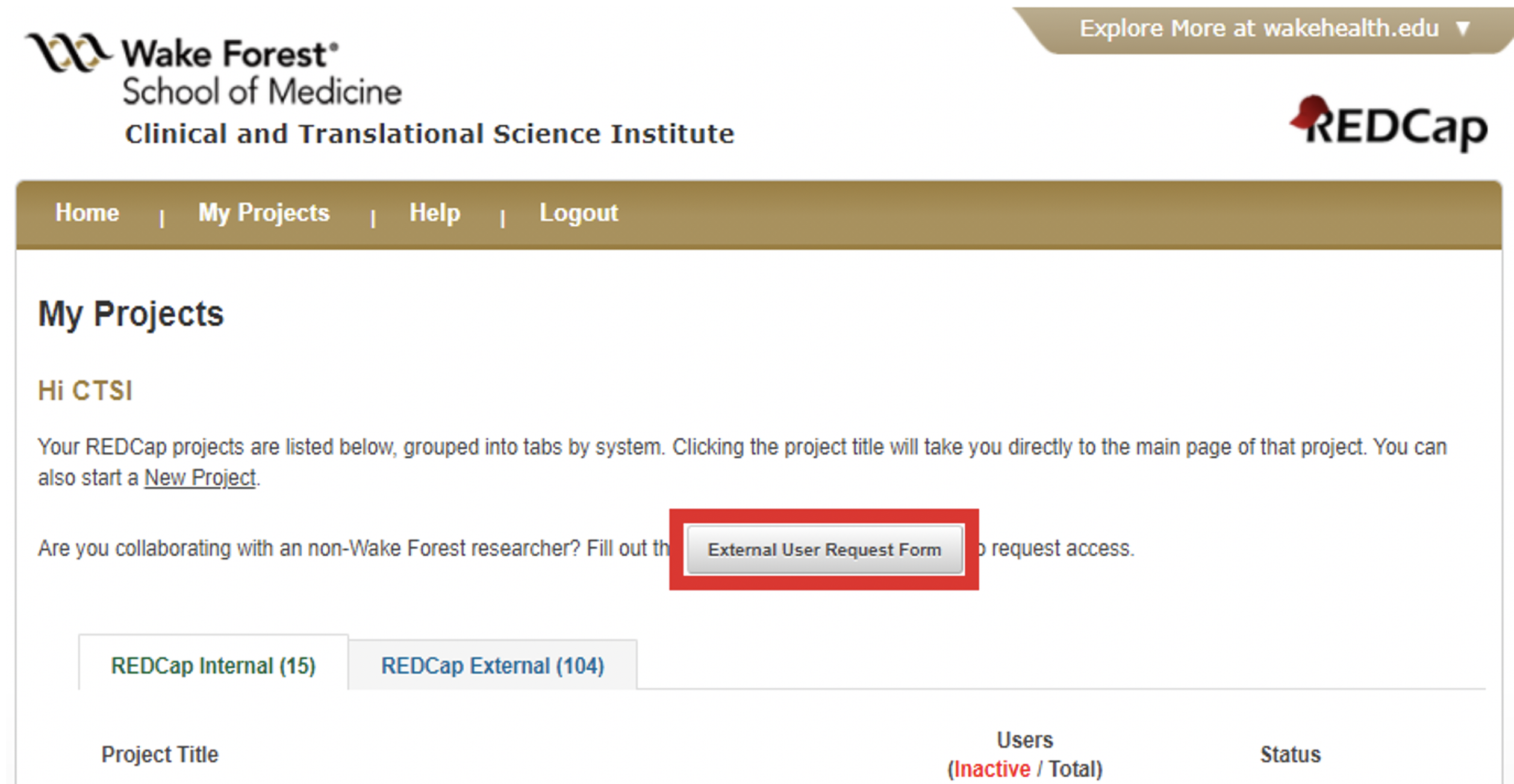 When working with collaborators outside of the Wake Forest Baptist Health network, an External User account must be created for the outside user to access the Wake Forest REDCap system and any projects that have been assigned to them. This is done by completing the External User Request Form located under My Projects after signing in.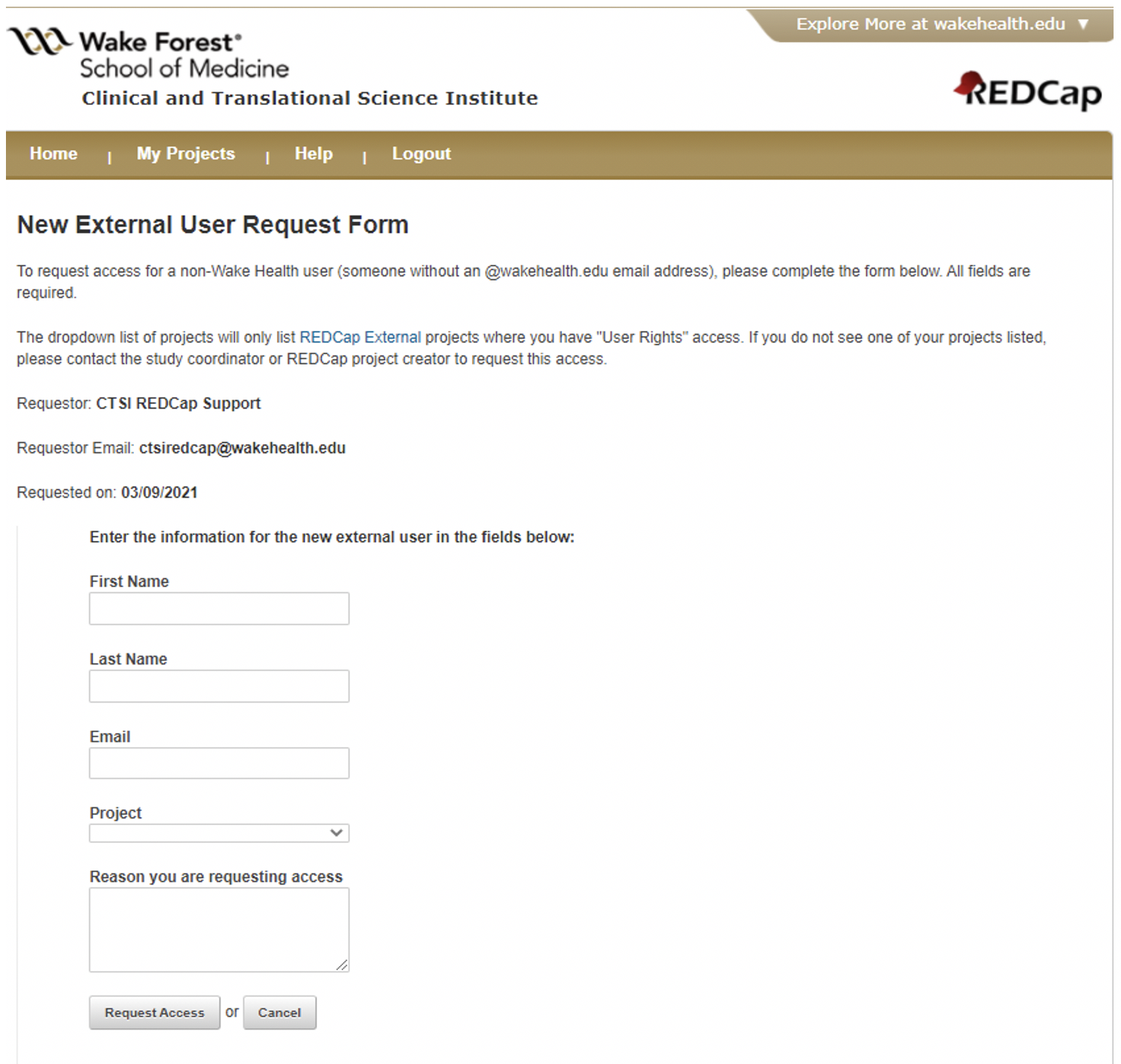 Once the External User Request Form is selected, a page will appear to enter information for the external account needed. After the form is submitted, a REDCap team member will be in contact once the account is created. A follow up email will be sent to the external user with further instructions to finalize their newly created external account. After the user signs into REDCap, they will be able to be added to individual REDCap projects, and their username will populate inside "User Rights".
---
For assistance with REDCap, please contact the REDCap administration team at CTSIredcap@wakehealth.edu or explore the REDCap landing page to learn more!