In this episode, Debbie Sanabria, Assistant Director of the Pre-Award team, introduces the newly created Other Support Tool Guide. The Other Support Tool Guide provides resource information and steps on how to create and maintain an Other Support document. It also aids in becoming familiar with our organizational infrastructure as well as assisting those who are new to the Other Support process.
BONUS: The Other Support Tool Guide is linked below and available to download!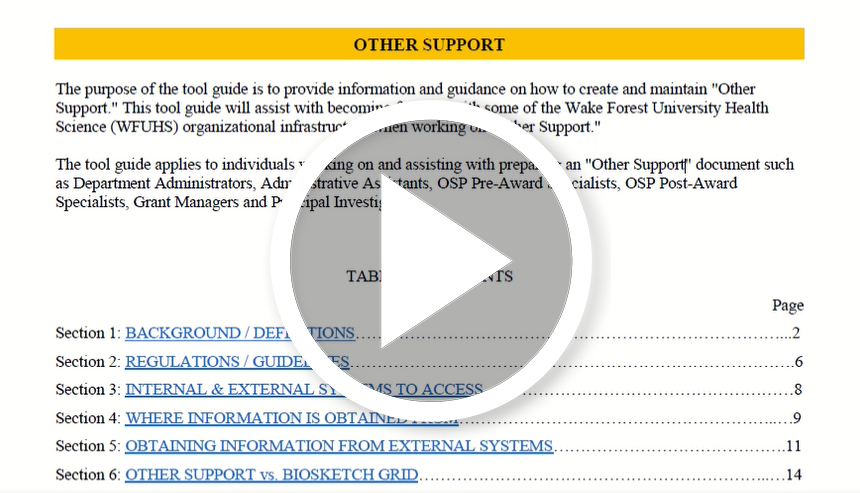 Click on image above or click here to view the OSP's Narrated Slideshow on the Research Administrator's Network Yammer page!