In this episode hosted by Debbie Sanabria, Assistant Director, Pre-Award, learn about the transition to NIH FORMS-F, effective for grant applications submitted on or after May 25, 2020.
BONUS: A one page reference guide containing pertinent information with links to institutional and NIH resources is also provided!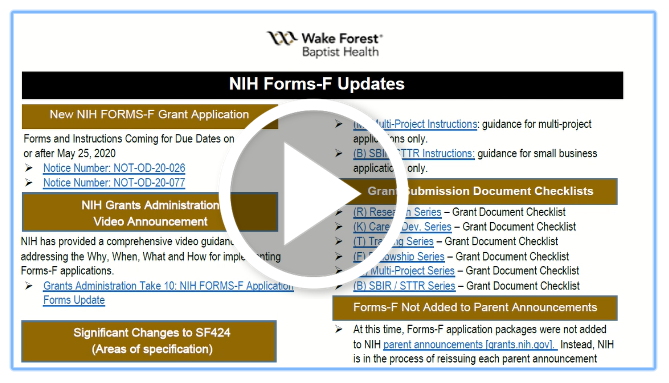 Click on image above or click here to view the OSP's Narrated Slideshow on the Research Administrator's Network Yammer page!