Please enjoy the latest OSP Minute!
In this episode, Contracts provides step by step instructions on how to route CDAs, MTAs and DTAs using InfoEd (now Huron Research Suite since April, 1, 2020)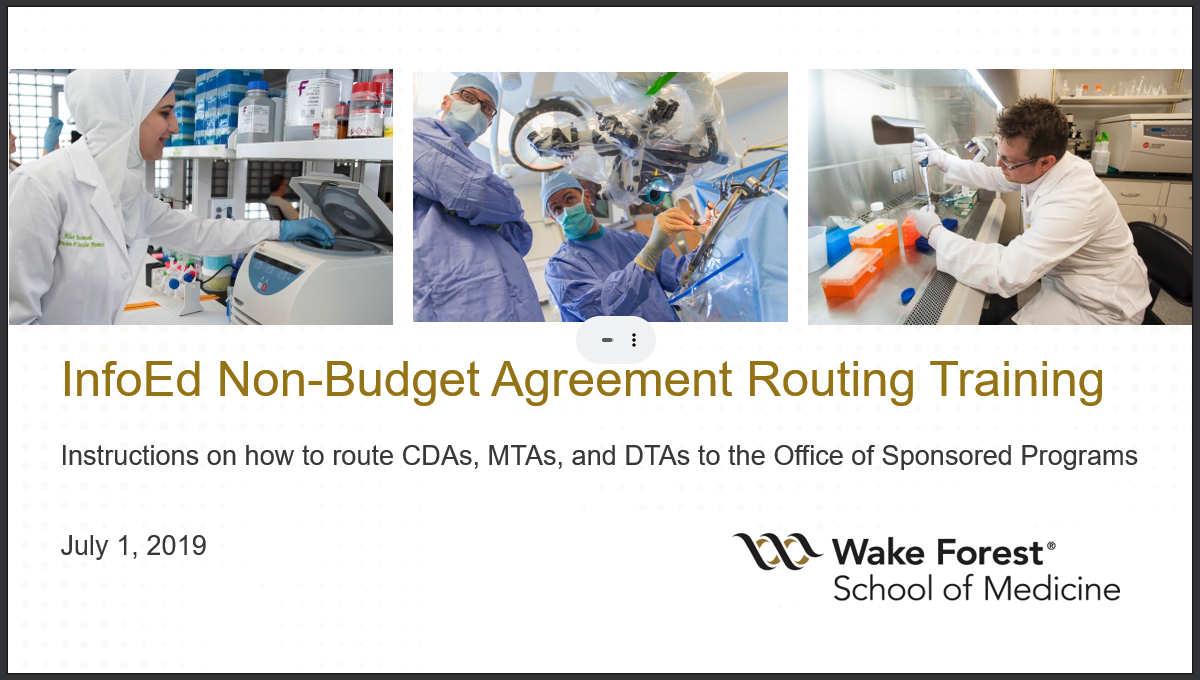 Click on the image above to connect to the narrated PowerPoint document hosted on the OSP Yammer page.

Any questions?
Reach out to OSP_Contracts@wakehealth.edu today!