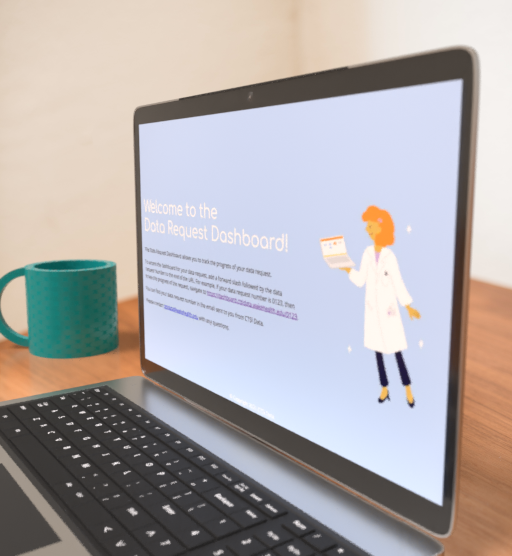 The CTSI Informatics team introduces the new Data Request Dashboard. This user-facing dashboard will show researchers exactly where their tickets are in the process of being fulfilled. The dashboard will also contain useful information such as current state of the IRB protocol, a history of what's been done so far, and whether or not billing (if required) has been initiated.
Researchers will be emailed a direct link to the dashboard of their data request and are welcome to share that link with anyone they want to be informed of the ticket's progress. Researchers can also use links on the dashboard to contact the informatics team, or to leave feedback which will be used to iteratively enhance this new service.
Access
To access the dashboard for your data request, add a forward slash followed by the data request number to the end of this URL: https://dashboard.ctsidata.wakehealth.edu


For example, if your data request number is 0123, then to see the progress of the request, navigate to https://dashboard.ctsidata.wakehealth.edu/0123.

You can find your data request number in the email sent to you from CTSI Data.
Access institutional network access or VPN required.
Data Dashboard Landing Page
Please contact ctsidata@wakehealth.edu with any questions.