WINSTON-SALEM, N.C. – April 27, 2020 -- Wake Forest School of Medicine, in partnership with University of North Carolina School of Medicine (UNC), Duke University School of Medicine and North Carolina Agricultural and Technical State University (NC A&T), has been awarded a $5.7 million Diabetes Research Center grant from the National Institute of Diabetes and Digestive and Kidney Diseases, part of the National Institutes of Health (NIH)
Diabetes Research Center grants are designed to enhance and extend the effectiveness of diabetes research by encouraging collaboration among investigators from relevant disciplines.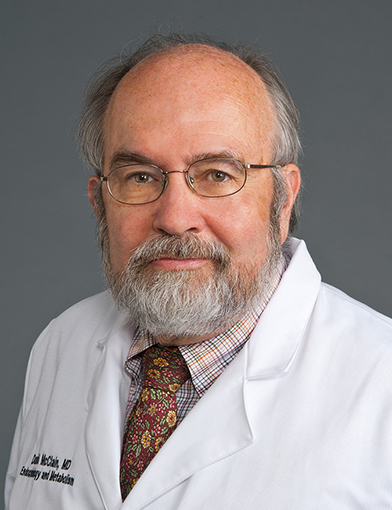 "Diabetes has long been a major health issue in our state, especially among underserved minorities, but has taken on even greater importance now because people with diabetes are more likely to have serious outcomes when infected with COVID-19," said Don McClain, M.D., Ph.D., director of the Center on Diabetes, Obesity and Metabolism at Wake Forest School of Medicine.
"We were given this award because of our proven track records in diabetes research at Duke, NC A&T, UNC and Wake Forest, and this award will give a major boost to those efforts."

As one of only 12 NIH Diabetes Research Centers in the United States, the grant will provide investigators, both established in or new to diabetes research, with access to powerful research technologies to enhance the impact of their work, as well as to connect investigators with collaborators to expand the scope of their projects.

The North Carolina Diabetes Research Center (NCDRC) will also provide educational programs and pilot grants for diabetes research, as well as support research infrastructure, including facilities for performing genomic, proteomic and metabolomic studies.

The NCDRC hopes to hold an annual Diabetes Research Symposium in Greensboro for investigators from all four campuses in the fall of 2020.

Other principal investigators include John Buse, M.D., Ph.D., at UNC, David D'Alessio M.D., at Duke, and Elimelda Ongeri Ph.D., at NC A&T.
---
Additional Press:
UNC Receives NIH Diabetes Research Center Grant with Partner Institutions
---
†

. Source: "News release: Wake Forest School of Medicine Receives NIH Diabetes Research Center Grant with Partner Institutions"